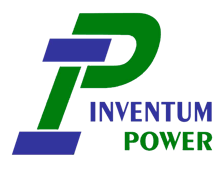 APFC Panel manufacturers in Noida & Delhi NCR
APFC is an automatic power factor control panel which is used to improve the power factor, whenever required, by switching ON and OFF the required capacitor bank units automatically. APFC Panel has microcontroller based programmable controller which switches the capacitor banks of suitable capacity automatically in multiple stages by directly reading the reactive load (KVAr) which works in the principle of VAR sensing tends to maintain the PF to 0.99 Lag.
Inventum Power is one of the leading Automatic power Factor Correction system manufacturer in Noida. Best Power quality solution providers of electrical panels In India helping their customers maintain near unity Power Factor in their utility bills. We provide a wide range of configurations for Automatic Power Factor Correction Panel ranging as per customer requirement.
Inventum Power's Automatic Power Factor Correction panels are designed to provide effective reactive compensation and maintain power factor nearly unity. We offer dual compensation APFC system specially designed on client's customized requirement. Easy installation and modular designing helps our APFC system to achieve a plus point over the competitors.

Features of Inventum Power's APFC Panel:
World Advanced Microcontroller technology

Stage to Stage capacitor boosting & reconnection intervals

3 CT Coil System & Management

Reactive Power Compensation

Parallel Resonance Elimination

Unbalanced Load Management

Smaller carbon footprint

Super Heavy Duty specially designed Capacitor Duty Contactors with high thermal current withstand capacity

Control and back up protection

Ambient Temperature upto 55degC

Inductive PF Correction/ Dual PF Compensation (On Request)

Remote Monitoring and Controlling (On request)

Smart 3 phase PF Controller with inbuilt load analyser

Inbuilt sensors provide over temperature protection

Suitable for medium voltage lines

Onboard LCD Display: Displacement PF, True PF, Voltage, Current, kVA, kVAr, kW- Min, Max, Average

Easy to Install and Parallel Execution

Reactor Design: Detuned (5.67%, 7%, 14%); low loss; low noise, Copper/Aluminium, high Linearity

kVA demand optimization
Typical Installation:
Residential/Commercial Complexes

IT Sector

Textile Industries

FMCG Industry

Hotels

Hospitals

Printing Industry

Processing Industry

And many more…..