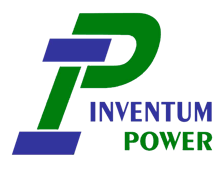 ELECTRICL SAFETY AUDIT SERVICES
Electrical safety begins with you

Electrical Safety Audit :- Electrical safety has become one of the crucial element to the maintenance and productivity for any organizations. Our safety auditors assess the facility in accordance to the assessment of the legal compliance to Indian Electrical Act and Rules.
Our Scope under Electrical Safety Audit:;
Review of the electrical hazard identification and assessment

Review of the Earthing and Lightening Protection System implemented in plant to ensure the equipment and human safety

Check earth resistance of earth pits and sockets on sampling basis

Review of EPM (Electrical Preventive Maintenance) programme in the facility along with review of the shutdown procedure, work permits, lock-out tags etc.

Identification of hot spot in the electrical network along with installations (s) by using thermal imaging camera

Review of the electrical distribution network of the plant emphasizing on adequacy and functionality of protection devices

Review of the electrical documents like records of electrical installations, single line diagrams, test records (transformer oil test, insulation resistance test and earth resistance test) and data sheets of critical electrical installations

Review of the availability & reliability of emergency systems such as DG set, Ups, battery etc.

Review of the records of training and competency of employee and contractor performing the electrical work at facility

Review of the awareness of employee and contractors related to electrical safety, electrical hazard at workplace and the precautions to be taken.

Identifying the training needs of the plant employee from electrical safety point of view.

Physical verification of warning signage & labelling on all the electrical distribution panels, transformers and switchgears.

Socket Polarity test.
What Electrical Safety Audit will bring to you…..
Preventive Maintenance

Human and Equipment Safety

Compliance to the building and electrical standards

Effective Operation & Maintenance

Addressing Electrical Hazards that will in turn reduce the risk of accidents like fire because of short-circuit

Identification of areas of risk or vulnerability in electrical systems and installations
At our company, we have developed a structured and comprehensive approach to assess and mitigate Electrical Hazards. Our team of auditors meticulously follows this method, culminating in actionable recommendations. These recommendations are designed to address high-risk situations and instances of non-compliance with relevant regulations and industry best practices. By implementing these suggestions, you can significantly lower the risk of future accidents and disruptions to your business.
Pre-Audit Questionnaire: We start by gathering crucial information through a pre-audit questionnaire. This step helps us understand your specific needs and concerns.
Audit: Our auditors conduct a thorough examination of your electrical systems, processes, and safety protocols.
Physical Inspection: We perform on-site inspections to identify potential hazards and assess the condition of your electrical infrastructure.
Tests: Rigorous testing is carried out to ensure the reliability and safety of your electrical systems.
Discussion: We engage in discussions with your team to gain insights into your operations and address any immediate concerns.
Document Review: Our experts review relevant documentation, including compliance records and safety procedures.
Management Briefing: We provide a comprehensive briefing to your management team, highlighting our findings and initial recommendations.
Final Report Submission: The culmination of our assessment is a detailed final report. This document outlines our findings, identifies areas of improvement, and provides clear, actionable recommendations to enhance electrical safety in your business.
By partnering with us and following our systematic approach, you can proactively reduce the likelihood of accidents and ensure compliance with electrical safety standards. Contact us today to get started on enhancing your electrical safety measures.
Inventum Power, the trusted partner for your business