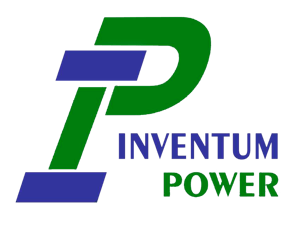 Save the future by energy conservation services
You didn't come this far to stop.
Inflated energy and fuel costs contribute to major revenue expenditures for any industry or organization. We understand the need for energy management and offer a reliable and effective solution to manage production costs with upgraded system efficiency…
Energy Audit is achieving profitability with productivity and performance of the system. An inspection survey with energy flow analysis for energy conservation in a process or system yields energy saving coming up with reliable system performance.
Types of Energy Audit Services
Category I: Baseline Study for Benchmarking or Walk Through Energy Audit Services that yield identification of energy-saving opportunities, a qualitative analysis of the implementation of energy-saving measures, and an estimation of its potential energy saving.

Category II: Detailed Energy Audit Services and Saving out turns energy balance and a list of energy efficiency measures derived from performance or building facility. The results also include an analysis of the financial aspect in support of each of the identified measures in order to categorize and prioritize the implementation of these measures.

Category III: Investment Grade Energy Audit leads to real energy demand and an energy balance. This audit proposes bundled measures, with a financial plan as well as implementation and savings verification plans.

Post Audit implementation of Energy Saving proposals sets out analysis of the reliability and effectiveness of the recommendations on the existing system

Energy Audit Under Perform Achieve And Trade (PAT) Scheme
Why Inventum Power for Energy Audit Services ??
BEE ESCO (Engineering Service Consultancy) certification by the Ministry of Power and an efficacious team of BEE certified accredited energy auditors, BEE certified energy auditors, Industrial experts, and dynamic energy professionals; edges us from our competitors in this market. We are also holding an ISO 9001:2015 certification along with a Class "A" Electrical Contractor license. Our specialization in creating a custom plan to achieve your goal of energy conservation helps us stand ahead on the growth bar.
Our service under Energy Audit encompasses:
Electricity bill Analysis

Electrical Distribution System Analysis

HVAC system Analysis

Water Audit

Lighting System Analysis by using Dialux software

Thermography Analysisby using high-end Thermal Imaging camera

Thermal System Analysis:-
Boiler Study Energy Audit

Steam System Energy Audit

Hydraulic Systems Energy Audit

Fans & Blowers Energy Audit

Motors & Pumps Energy Audit

Air Compressor Energy Audit

Heat Exchangers Energy Audit

Furnace Energy Audit

Thermopac Energy Audit

Chillers, AHU, FCU & Cooling Towers Energy Audit

Ovens, Foundry and Melting System Energy Audit etc..
Electrical System Analysis:- Power Quality
Harmonic Analysis at:
Main PCC

Transformers

DG sets

Turbo-Generators

Drive Section

Welding Loads

Motors, Pumps

Moulding Machines

UPS Systems

Machines installed at facility
What comes up with Energy Audit:
Profitability through optimization of energy expenditure

Productivity through optimization of equipment and processes

Performance with the rationalization of energy use
Through:-
Reduced load demand

Driving down the energy cost with lower energy bills

Reduced production cost

Reduced maintenance and repair cost

Improved carbon emissions

Improved system efficiency with system reliability