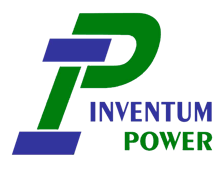 POWER QUALITY HARMONIC ANALYSIS
Power Quality Audit Services
Electrical Power Quality:- Power Quality Analysis is done to analyze the characteristics of power defined in terms of voltage, current, and frequency supplied to the equipment. If it closely matches the desired parameters of the equipment it serves, this is good power quality at your facility. If anything more or less than the desired value then it implies power quality problems – that bear the power to damage or destroy sensitive electronic components.
Why Power Quality Audit??
Industrial organizations, hospitals, hotels, public authorities, laboratories, and banking firms are all relying on electronic and automated systems for higher productivity and time-specific processes. These equipment(s) are more sensitive to any slight power quality deviations. This can hamper the productivity and economy of any organization. During power quality audits, our prime motive lies in identifying these power quality concerns and providing solutions to address the same. Referring to the survey conducted on identifying the main reason for production downtime, it was concluded that power aberration reserves a major part in production downtime other than the fire or any safety deviations, hardware, or any software malfunctioning.
Power Quality Audit will also mark the inflated electricity bills and energy penalties.
What do you get from Power Quality Audit?
Power Quality can be improved by working at different levels viz., facility electrical system, at connected equipment level or at the main power receiving end. Power Quality helps to identify the power quality issues and source responsible for the same. If the Power Quality Issue is identified in the facility electrical network or at the equipment level, it can be addressed with the power quality solutions like Active Harmonic Filters, tuned/detuned filters etc. but, if the power quality issue is identified at the mains auditor will encourage the client to contact their service provider.
Power Quality Audit let know the exact power quality issue prevailing in the system network at different locations and the pros & cons of same
Thus, power quality audit helps in
Improving system efficiency

Reduction in equipment failure

Better Production rate & quality

Savings in energy bills

During our Power Quality Analysis, we evaluate-

Frequency

Voltage

Current

Active Power, Reactive Power, Apparent Power

Displacement Power Factor, True Power Factor

Neutral Current & Voltage

Harmonics- Current & Voltage

Load Unbalance

Transients
HARMONIC STUDY:
Harmonic studies are performed to determine harmonic distortion levels and filtering requirements within a facility; also to determine if harmonic voltages and currents are at acceptable levels. Evaluation of the harmonic voltage and current limits is done as the IEEE limits to understand the severity and effect of these harmonic on the electrical network.
Field measurements and analysis are used to characterize Variable speed drives and other nonlinear loads; simulations are then done to determine the filter specifications and effectiveness.
We determine,
Voltage harmonic level

Current harmonic level

Harmonic Orders

Pros & Cons of Harmonics in the system
What calls the need for Harmonic Study?
Persistent failures in the electrical system causing higher production down-time and maintenance cost at any facility calls up for harmonic study.
Harmonic analysis is used to predict the level of distortions in the voltage and current waveform, effect of these deviations on the electrical system, originating source of these distortions and methods to address them. Summary is as:
To prevent Voltage and current harmonics as per IEEE 519:1992 and CEA Regulations

To limit Frequency variation

To limit Voltage and Current Unbalance

To Improve Power Factor Analysis and maintain close to Unity

To limit Voltage fluctuations as per NFPA 70B

What Harmonic Study brings with it?

Improved system efficiency.

Suppress the magnitude/frequency of power variations.

Suggestion solution to mitigate the power quality problems.

Safety measures against harmonics.

Decrease the liability of failure of electrical equipment s.

Avoids line loading and losses.
Why Inventum Power ??
Efficiency and accuracy of the measuring instrument plays a vital role while conducting power quality analysis or harmonic study. We at Inventum Power engage our highly efficient world class Elspec Black Box power quality analyser to conduct study of electrical distribution network. Elspec Black Box Power Quality Analyser records continuous data at high sampling frequency of 1024 samples per cycle both reading and writing at the same time.