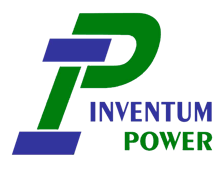 MEP TESTING SERVICE PROVIDER IN INDIA
Complete Building testing
Plumbing, Firefighting, Electrical & HVAC testing

We provide complete MEP Testing services like Electrical Power testing from HV to LT, Electrical Testing from transformer to Earthing test, Plumbing, Firefighting design consultancy for Firefighting system, Fire Protection & Detection System, safety solution, plumbing, sanitary, sewerage, Water Treatment Plant (WTP), Sewerage Treatment Plant (STP), and drainage system etc. We provide complete Electrical design testing of interior and exterior system, high voltage indoor and outdoor substations, power generating station, public address, CCTV, Fire alarm, access control lighting protection system etc. We provide complete Heating, Ventilation and Air Conditioning (HVAC) design consultancy ion VRV system, HVAC system, Centralized system, Duct & Duct able system etc.
WHAT ARE MECHANICAL, ELECTRICAL AND PLUMBING (MEP) SYSTEMS INSPECTION, TESTING, SERVICES PROVIDER IN INDIA
The inspection, testing and certification of Mechanical, electrical and plumbing (MEP) systems refers to the processes that ensure a building's MEP infrastructure is operating efficiently.
MEP systems require expert implementation and regular inspections to ensure that they run smoothly and efficiently. In addition, these measures are necessary to achieve compliance with the various safety and quality requirements of national and international standards and regulations which all contribute to receiving MEP certification.
MEP certification also provides confirmation of quality. Finally, optimising your MEP installations makes good business sense as it saves on costs, reduces liability risks and ensures the reliability of your systems.
HOW MEP SYSTEMS TESTING, INSPECTION AND CERTIFICATION SERVICES CAN BENEFIT YOUR BUSINESS?
Save money – by implementing the best procedures for your systems, ensuring Energy Efficiency and cost savings.

Minimise risk – with our knowledge of technical guidelines, regulations and standards, which will resolve any unclear issues and reduce your liability risk.

Gain a competitive edge – by building a trusted brand based on the service availability and safety of your facilities.

Tailor your solutions – with customer-focused solutions designed for the specific needs of each stakeholder
A closer look at our MEP electrical system testing, inspection and certification services:
MEP systems testing and inspection
We conduct pre-commissioning tests, on-site inspections, function tests and acceptance tests upon completion. Our expertise covers all aspects of technical facilities such as:

Heating, ventilation and air-conditioning (HVAC) systems

Sanitary systems

Refrigeration systems

High- and low-voltage systems

Overvoltage protection devices

Emergency power supply systems Lightning protection systems

Machinery, alarm systems (such as fire alarm systems, loudspeaker alarm systems)Smoke and heat extraction units

Fire-fighting equipment and fire barriers Instrumentation and control systems

Building automation systems which also includes thermal engineering products such as heating boilers, gas-fired air heaters and shut-off apparatus

Our experts assess and advise on the development of power supply schemes, security of power supply, safety and protection schemes for fire and explosion, design of emergency escape lighting systems, EMC oriented lightning and overvoltage protection, energy efficiency, technical infrastructure in data centres, as well as power generation and supply systems for renewable sources of energy.
We also provide facility management support for the optimisation of building service installations, including recommendations for preventive action and cost-effective repair measures.