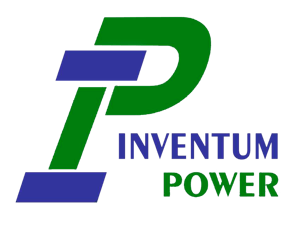 Save the future by energy conservation services
Transformer Efficiency test : For enhanced productivity rate for any industry, equipment efficiency and performance must be at its best. Inventum Power conducts efficiency test of electrical installation s at any facility and the loopholes leading to inefficient system.
Transformer efficiency test is conducted by our audit engineers with the highly efficient measuring instruments to derive the efficiency ratio.
Health Check-Up of Power Factor Correction Panels: Power Factor Correction Panels in any electrical network system is responsible for providing effective reactive compensation and maintain power factor. With the ageing of this panel, components inside the panel start derating and become inefficient. To check the efficiency of power factor correction panel installed at any facility, Inventum Power conducts health check-up of the panel where all the components are examined and tested. Based on the analysis, recommendations to upgrade and modify the existing panel for maximum efficiency are suggested thereon.
Relay Co-Ordination Study: Relay Co-ordination study, a part of power system analysis is performed to make sure that the safety operation of the system is working efficiently and nuisance tripping is avoided. Since protection is the key concern in any industry and these devices (circuit breakers and relays) play a vital role in serving the purpose, therefore it becomes important to keep a check on effectiveness of theirs. The reason for nuisance tripping is modification of protective devices and their settings at the time of upkeep without performing suitable study and analysis.
Relay coordination is an important aspect in the protection system design as coordination schemes must guarantee fast, selective, and reliable relay operation to isolate the power system faulted sections.
Why Relay Co-ordination study?
The aim of a coordination study is to determine the characteristics, ratings, and settings of overcurrent protective devices which ensures that minimum unfaulty load is interrupted when protective devices isolate a fault or overload anywhere in the system. A coordination study should be conducted:
In the early planning stages of a new system to tentatively select protection and utilization equipment

In the case where an existing system is modified and new loads are installed

When existing equipment is replaced with higher rated equipment
Earthing Analysis: Earthing system analysis is the evaluation of the earthing system in meeting its design objectives with the primary focus to address the aspect of personnel and public safety.
Under Earthing system analysis we do:
Earth Resistance Testing

Earth Leakage Testing

Health check up of the existing earthing system

Recommendations for best practices as per Indian codes and standards

Measuring leakage current through ground conductor
Transformer Dehydration test: Transformer seeks for filtered and dried oil for their smooth operation. Efficiency of the oil as an insulating material is highly reduced as the moisture level increases.
We do transformer hydration in which all the undesirable elements like solid particles, dissolved gases and dissolved water (moisture level) are eliminated from the oil to ensure smooth and efficient transformer efficiency.
Relay Testing: Protection Relay and other control relay in any electrical distribution network plays a vital role towards reliability and safety of the power system. Their accurate and efficient operations at the time of fault lend a helping hand in detecting the fault instantly and isolate the system to ensure minimum impairments to the whole power system.
Inventum power excels in relay testing and calibration of relays to ensure their smooth and efficient operation at the time of any fault in power system.
Energy Meter Calibration: Meter calibration is very important to ensure that right energy charges are collected by bulk consumer from various sub metering consumers.
We offer meter calibration services that is carried out by advanced and accurate reference energy analyzers. These services are widely appreciated for their reliability and accuracy further; these services are provided according to the client specification and at much affordable prices.
ACB/VCB/OCB Servicing: Circuit breakers are vital part of power distribution system and proper servicing and maintenance of these on regular interval becomes much crucial to ensure its efficient operation.
Inventum Power offers servicing of ACB/OCB/VCB installed in a facility and suggest recommendations for its efficient and smooth operation.